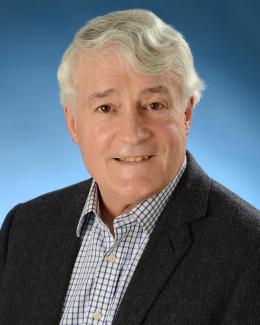 Paul Corr has been helping people manage their finances and realize their personal goals for many years. As a practitioner and a teacher, Paul Corr's professional credentials and extensive experience in financial planning and investment management bolster the firm's exceptional expertise.
Graduated from the State University of New York at Albany with an M.S. in accounting
Earned a Ph.D. from Washington University in a non-business field
Member of the National Association of Personal Financial Advisors (NAPFA)
Member of the American Institute of Certified Public Accountants (AICPA)
Certified public accountant licensed by New York State
Personal financial specialist qualified by the AICPA
Certified Financial Planner® practitioner
Paul Corr has been providing financial planning for personal and business clients for more than three decades.  In September 2016, Paul returned to teaching at Skidmore College.  In 2007, he had retired from his position as an Associate Professor of Management and Business at Skidmore College where he taught finance, taxation, accounting and investments since 1981. Paul Corr has also been a Director and Chair of the Audit Committee of Espey Mfg. & Electronics Corp in Saratoga Springs, New York for several years.
After earning his undergraduate degree, Paul Corr attended the Graduate School of International Management and later taught high school chemistry for two years.
Paul Corr's profile at NAPFA can be accessed here:
http://findanadvisor.napfa.org/Members.aspx/View/3860/5427
Paul Corr's profile at Fee-Only Network can be accessed here:
http://www.feeonlynetwork.com/Paul-Corr
Paul Corr's profile at the Financial Planning Assocation can be accessed here:
http://www.plannersearch.org/financial-advisor/paul-corr
Paul Corr's profile at the American Instute of Certified Public Accountant's Personal Financial Specialist section can be accessed here:
https://account.aicpa.org/eWeb/DynamicPage.aspx?WebCode=ReferralWebProfile&cst_key=8c0eec7c-29fc-4e0a-b34f-1fe2614cea74